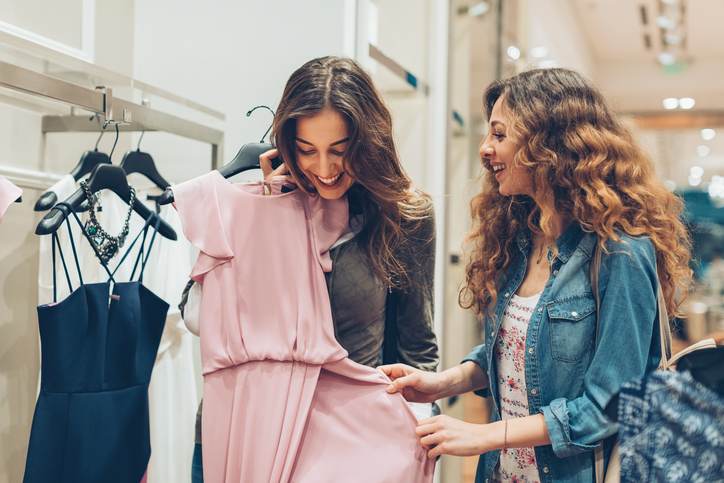 Here we have a few helpful tips for shopping in Plano with friends. Whether you're bonding, hanging out with someone for the first time or with your closest friend, shopping in Arlington couldn't be any simpler! So, have fun, shop, and build stronger friendships at Arbrook Oaks Plaza.
Take a Shopping Break with Boba
We all know how exhausting shopping can be when you have as many choices as you do at Arbrook Oaks Plaza. Exploring that many stores would make anyone thirsty. Share Tea is the best place to refresh your mind. Take a breather to drink a Boba tea, talk with your friend and enjoy a delicious drink in between shopping at our shops.
Don't Go Shopping with Chipped Nails   
Before the day of building stronger friendships is over, make sure y'all get that much needed manicure you've been wanting. Sharing stories with a friend while getting your nails done is truly a bonding experience. It isn't fun to go on a shopping trip with rough looking nails, so stop by Kelly's Haircuts today for a fun time with your friend.
Find a New Hairstyle for the Best Selfies
New looks make the best surprise posts on Instagram. Decide on a style for you, maybe even new highlights from Kelly's Haircuts! Nothing can make you feel fresh quite like a new look. Find the cut that is perfect for the season and start an impromptu photo session with your friend at Arbrook Oaks Plaza in Arlington.
Find more ways to go shopping in Arlington by visiting our directory today! And please contact us should you have any questions about building friendships at Arbrook Oaks Plaza in Arlington. We have some of the best stores in Arlington, with plenty of great restaurants and services to make your trip to Arbrook Oaks Plaza a pleasant one every time.
Arbrook Oaks Plaza
(214) 954-0600
3808-3810 S Cooper St, Arlington, TX 76015
Monday – Friday: 10:00 AM – 9:00 PM
Arbrook Oaks Plaza is offered by Weitzman. Weitzman is one of the leading commercial real estate companies in North Texas. Weitzman offers a full range of Commercial Real Estate services including Project Representation, Tenant Representation and Investment Sales and, is also a leading Asset Management and Development Services Commercial Real Estate firm.
Image from Getty Images. Item Number: 854321536