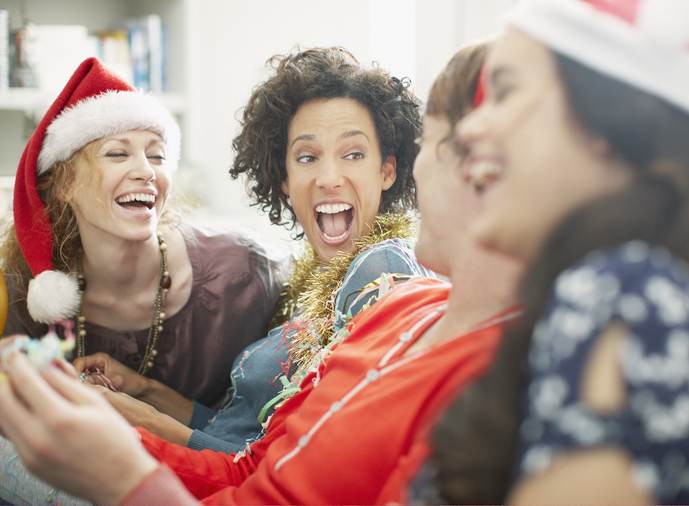 It's difficult to believe the holidays in Arlington are already here! It feels like we were just enduring the hot days of the Texas summer, and now we're scrambling to figure out how to entertain houseguests for the holiday season. Even though holiday season in Arlington snuck up on most of us, Arbrook Oaks Plaza has been preparing for the season for months. Planning before your guests arrive means you'll have enough time to give all of your attention to the loved ones you only have the pleasure of seeing around the holidays. Here are a few tips on how to be a good host in Arlington with Arbrook Oaks Plaza.
Grab a Bite to Eat at Chili's
Having dinner together in Arlington is one of the easiest ways to make conversation with your holiday guests. There is something special about a huge plate of fajitas that joins people together, so take your houseguests to dinner at Chili's. After they've spent hours cooped up in a cramped car or airplane nothing beats a relaxing family dinner from a fun Arlington restaurant. So, sit back, relax and celebrate the company of your guests instead of preparing a meal and washing the dishes when they get into Arlington. Chili's is ideal for a celebratory night with old-friends or a spot to reunite with the whole family.
Make Them Feel at Home with Sleep Express
You can't bring home a guest to a couch or an old mattress to sleep on, especially if they will be in Arlington more than a few days. You want your houseguests to be comfortable and a new mattress from Sleep Express will certainly help.  Even if you aren't wanting to buy a new mattress for another bedroom, Arbrook Oaks Plaza has the answer. You can replace the mattress in your room and put your old mattress in their room. Your family will want to come back more often when they know there is a comfortable place to sleep.
Entertain Your Guests with GameStop
If your houseguests bring their children or adults who love video games, GameStop in Arlington has everything you need to entertain this holiday season. With so many incredible new games out like Pokemon: Let's Go, your guests will be staring at the screen for days. Here is a professional tip: if your houseguests are an entire family, let the kids play while the adults catch up.  It will keep them occupied while you prepare for the rest of the holiday season.
Arbrook Oaks Plaza has tenants such as GameStop and Chili's to help you entertain holiday houseguests in Arlington. Learn more about how to be a good host in Arlington by visiting the Arbrook Oaks Plaza blog today!
Arbrook Oaks Plaza is offered by Weitzman. Weitzman is one of the leading commercial real estate companies in North Texas. Weitzman offers a full range of Commercial Real Estate services including Project Representation, Tenant Representation and Investment Sales and, is also a leading Asset Management and Development Services Commercial Real Estate firm.
Photo Sourced from Getty Images: #85406443