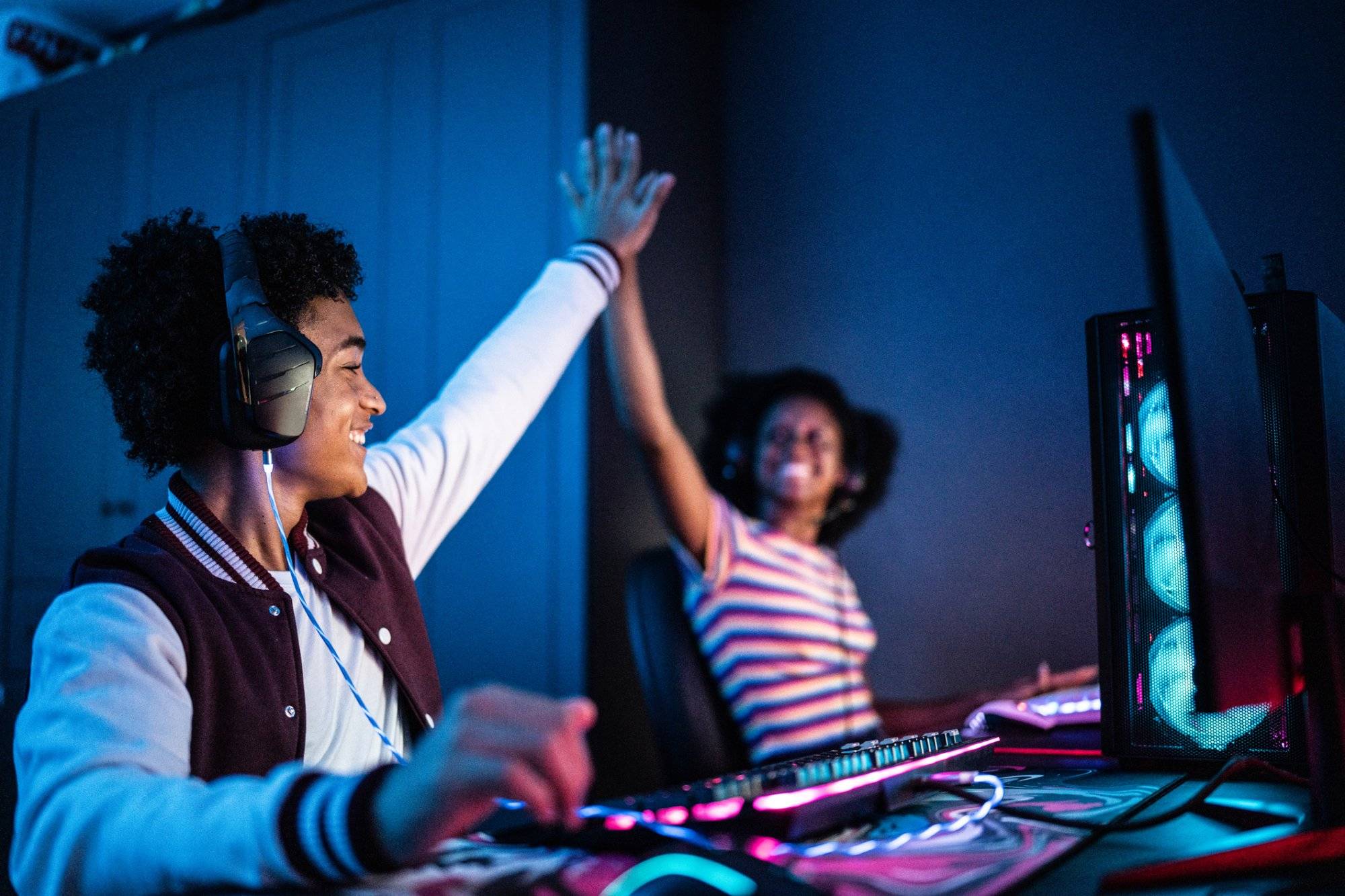 Welcome to Arbrook Oaks Plaza, where the world of gaming comes alive at Arlington GameStop. As the premier gaming destination in Arlington, this store within our bustling shopping center offers an unparalleled selection of games, consoles, and accessories. Prepare to embark on an extraordinary gaming adventure as you explore the vast array of options available at GameStop. Stop by today to enjoy the Arlington GameStop at Arbrook Oaks Plaza:
Discover a Gaming Paradise at Arlington GameStop
GameStop is a gamer's paradise, housing an extensive collection of games that cater to every taste and preference. From popular releases to hidden gems, this store is a treasure trove of gaming wonders. Step into a world of captivating storytelling, breathtaking graphics, and thrilling gameplay, all waiting to be unlocked at GameStop.
Unveiling the Popular Games
Curious about the hottest titles available at GameStop? The store is renowned for its curated selection of popular games. Whether you're a fan of action-packed adventures, immersive RPGs, adrenaline-pumping sports games, or engaging multiplayer experiences, GameStop has you covered. Discover highly anticipated releases and delve into the worlds of gaming that have captured the hearts of countless players.
Enhancing Your Gaming Experience
GameStop caters to the console connoisseur, offering a wide range of gaming consoles and accessories. From the latest PlayStation and Xbox models to Nintendo Switch, you'll find everything you need to take your gaming to the next level. Immerse yourself in stunning graphics, seamless gameplay, and innovative features that will transport you to new realms of entertainment.
Personalized Assistance and Expertise
At Arlington GameStop, customer satisfaction is paramount, and their knowledgeable staff is here to ensure your gaming needs are met. The passionate team members are well-versed in the gaming industry and can offer expert advice, recommendations, and technical support. Whether you're seeking assistance in selecting the perfect game or need guidance on optimizing your gaming setup, the friendly staff at GameStop will provide you with the utmost care and attention.
Are you ready to unlock a world of gaming fun? Make your way to GameStop at Arbrook Oaks Plaza and immerse yourself in the excitement of gaming. Experience the joy of exploring new virtual worlds, engaging in thrilling multiplayer battles, and connecting with fellow gamers who share your passion. GameStop invites you to embark on an unforgettable gaming journey, where the possibilities are limitless and the fun never ends.
Unlock gaming fun at Arlington GameStop in Arbrook Oaks Plaza and let your gaming adventures begin! Looking to enjoy more in Arlington? Check out our directory today! 
Arbrook Oaks Plaza is offered by Weitzman. Weitzman is one of the leading Retail Real Estate companies in North Texas. Weitzman offers a full range of Retail Real Estate services including Project Representation, Tenant Representation and Investment Sales and, is also a leading Asset Management and Development Services Retail Real Estate firm.
Photo Sourced from Getty Images: #1387529321